Call of Duty: Vanguard gameplay has reportedly leaked online and is making the rounds within the leaker community, and apparently, the footage in question is impressive.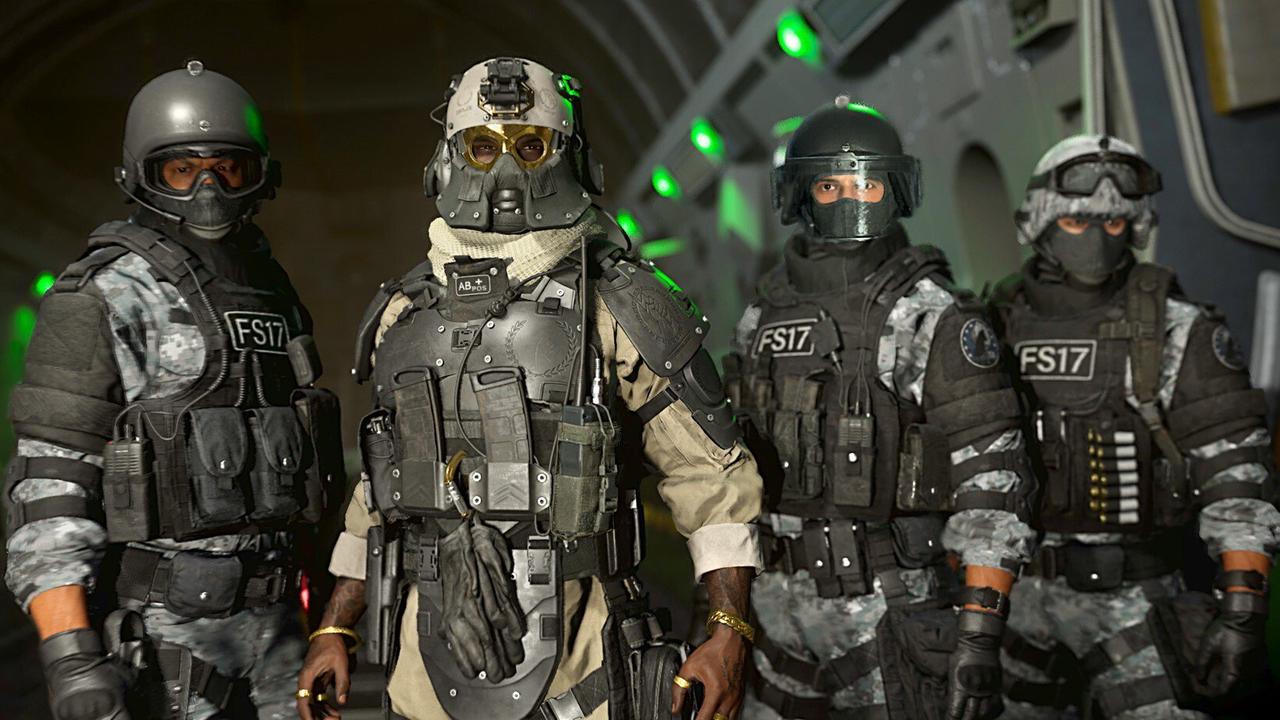 Taking to Twitter, prominent Call of Duty leaker and insider Tom Henderson revealed the footage in question is campaign footage running on PS5. To this end, Henderson says it's one of the best-looking games on current-gen consoles and doesn't suffer from any "grey wash" like previous entries in the series.
Call of Duty: Vanguard gameplay spoiler alert.
Call of Duty recently announced its latest title in the series with Call of Duty: Vanguard. The new release in the franchise still doesn't have an official release date, but there's a lot of speculation around the game lately. Here's everything we know so far about Call of Duty: Vanguard
There is no gameplay footage or trailer yet, and the game made no appearance at E3 this year either. The franchise has usually released newer games during the fall, and November seems like a likely bet for a release date for now. The game is expected to come to next-gen platforms like the PS5 and Xbox Series X, and PC.
However, it is also likely that the game also comes to the last-gen PS4 and Xbox One. The game is expected to showcase a full reveal on August 19, and more details and probably gameplay footage should be available then.
Call of Duty: Vanguard: What to expect?
Developed by Sledgehammer Games, Vanguard will take the players back to World War II. The FPS (First Person Shooter) title is expected to feature gameplay mechanics similar to other Call of Duty games, focusing on an Arcade-style fun shooting experience rather than pure simulation.
The game is expected to feature a single-player campaign that could feature a mix of traditional on-foot gunfights along with stealth missions, vehicular warfare sections, and large maps. New movement options could be one of the changed gameplay elements that we might see with Vanguard.
The game is widely expected to come with a multiplayer mode that will allow players to play with their friends and enjoy gameplay modes like team deathmatch or capture the flag. However, don't entirely rule out the possibility of a completely new game mode, either.
The Zombies Mode, which originated with Call of Duty World at War, is also expected to make a comeback and is likely to enjoy multiplayer mode. In addition, the game is also expected to bring in paid DLC (Downloadable Content) later on, which will allow players to purchase new maps or the battle pass system.
Meanwhile, Call of Duty Warzone is still the franchise's battle royale game and will likely see a revamp in the game closer to the release of Vanguard, just like we saw during Call of Duty Cold War when Warzone got its own 1980s flavor.
The Bottom Line
"I've just watched a campaign mission of Vanguard on the PS5, and it's probably one of the best-looking games on current-gen consoles," said Henderson.
It's a bold statement to make, but it looks beautiful. Even for a mission set on the night before the D-Day landings, it looks very crisp. No 'grey wash' that we typically see in Call of Duty. It looks like they've used the PS5 to its full potential. A lot of playing with shadows and lighting – fire, gunshots, and that sort of thing."
Adding to Henderson, another prominent Call of Duty leaker and insider named Okami noted it's hard to believe the game is running on a console.
"I've seen some gameplay of Vanguard's campaign, and it actually looks perfect," said Okami. "There's one part in particular where the lighting is awe-inspiring. I almost find it hard to believe it's running on the console."
So far, just about every Call of Duty leaker and insider has echoed these claims from Henderson and Okami, which in turn has COD fans excited, at least for the campaign. But, of course, great graphics don't mean much if the gameplay itself isn't up to snuff,
Call of Duty: Vanguard is set to release worldwide this holiday season via the PC, PS4, PS5, Xbox One, and Xbox Series X|S. For more coverage on Vanguard and all things Call of Duty — including all of the latest news, all of the latest rumors, and all of the latest leaks click here.
Meanwhile, as always, feel free to hit the comments section with your thoughts or hit me up on Twitter @9to5game and let me know over there. Are you excited about Call of Duty: Vanguard?